Boracay
A dream island in the Philippines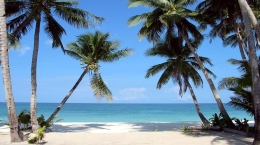 The wonderful island Boracay belongs to the archipelago of the Visayas in the Phillipines and is located in the province of Aklan. Boracay is a tropical paradise as from a picture postcard, with snow-white powdered sugar beach, turquoise lagoon with crystal-clear lined up with coconut trees and provides a unique atmosphere.
The White Beach on Boracay is the 4 km long main beach of the island and was already chosen by many travel magazines as one of the most beautiful beaches of the world.
Almost the whole touristic life of Boracay takes place here.
Read more...
The Anahaw Studio Suites
Luxury in the heart of Boracay.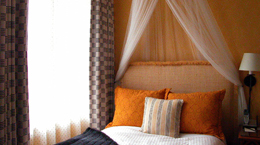 The new, modernly furnished Apartments are located in a four storey building, 80m away from White Beach near the Boatstation 3. The Apartments provide everything you need:
High Speed Wifi
Mini-Bar
Digital Safe
HD Cable TV
Modern Bathroom
Kitchenette
Daily Cleaning
Sheets, towels, soap, shampoo and toilet paper are provided.
Guest Feedback
What our guest say about us...
It was fantastic. We got daily tips and informations about the island from Michael and Roshel.

Wonderful sense of well-being in your own apartment, tidy, idyllic, quiet, comfortable, almost like home, just nicer and warmer ;)
Laura, 29 years, from Germany
We found the Anahaw Apartments over the internet. The email contact with the owners was very friendly.

After the arrival, Roshel was already expecting us. She showed us everything and was available for questions.
Sonia, 22 years, from Manila
A comfortable studio, lots of fun and relaxation on the beach, plenty of tips for your leisure time.

Friendly and perfect service by the owner, what more do you want? We will sure come again!
Lee, 25 years, from Korea
The dream vacation per se!Beautiful, airy, bright and beautifully furnished apartment with everything, your heart desires.

Michael and Roshel were always friendly and helpful. The location was perfect too.
Guy, 49 years, from Australia
A great value for money is offered. The hosts really care.

The rooms are very tidy and nice and are perfectly located. I will recommend it to my friends who want to go on a holiday on Boracay.
Franz, 29 years, from Austria